Technologies
For our production we use materials made of regenerated Nylon, ECONYL®.
The material we use is made in Italy, with elastane and renewable nylon. The result is a high-quality, flexible, UV-resistant, free from harmful substances and pleasant to the touch fabric.
ECONYL® technology
Renewable nylon fibers are manufactured by Aquafil. The nylon recovery process is extremely complicated and is currently performed on a large scale only by Aquafil. The nylon renewable with this method is 100% made from recycled materials and 100% recyclable.
Renewable nylon reduces the greenhouse effect by up to 90% compared to the traditional extraction of this raw material from the petroleum processing process.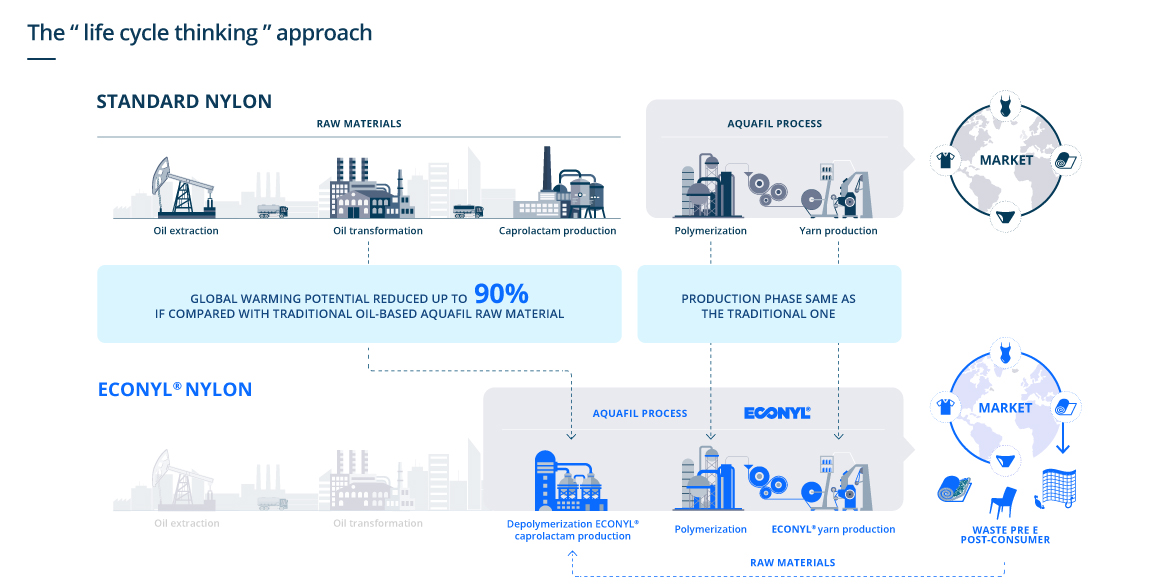 (source: https://www.aquafil.com/sustainability/econyl/)
Traditionally, nylon is made from the fossil fuel derivative hexamethylenediamine. During production, it releases large amounts of nitric oxide.
Use of ocean waste
Aquafil have developed a proprietary system for collecting waste made of nylon. Otherwise, it would take many years for them to completely break down into harmful microparticles.
Fishing nets are fished from the oceans by the non-profit organization Healthy Seas , founded by Aquafil. p >
Renewing
Harvested ocean waste is sorted, cleaned and shredded to recover as much nylon as possible. Then, in the subsequent stages of processing and polymerization, we obtain fibers that are structurally identical to the original ones.
When looking for materials to make our collection, we were primarily focused on quality.
The aim of the Equitica brand is to introduce to the Polish market products that match the top European premium equestrian brands. Many years of experience in horse riding allowed us to choose materials that are perfect for training and everyday wear.