Return and exchange

Within 14 days of receiving your package, you have the option of returning or exchanging the purchased products.
Please inform us by e-mail if you wish to make a return or exchange.
Make sure to include a filled out return form / exchange form.
The goods you are returning must be unused, clean, with original tags and undamaged.
When returning the goods, pack them well to ensure no damage to products in the parcel during transport.
The money will be refunded within 14 days of receiving the goods by us. Appropriate funds will be transferred to the account number provided by the Customer or to the bank account assigned to the Ordering Party's payment card, if the payment was made by card.
In the event of a product exchange (in accordance with point V.2 and V.3 of the Regulations), we will contact you within 24 hours by e-mail or telephone to determine the form of shipment of the new product and delivery fees.
The seller does not cover the costs of delivering the goods or other costs related to the return and replacement of the goods.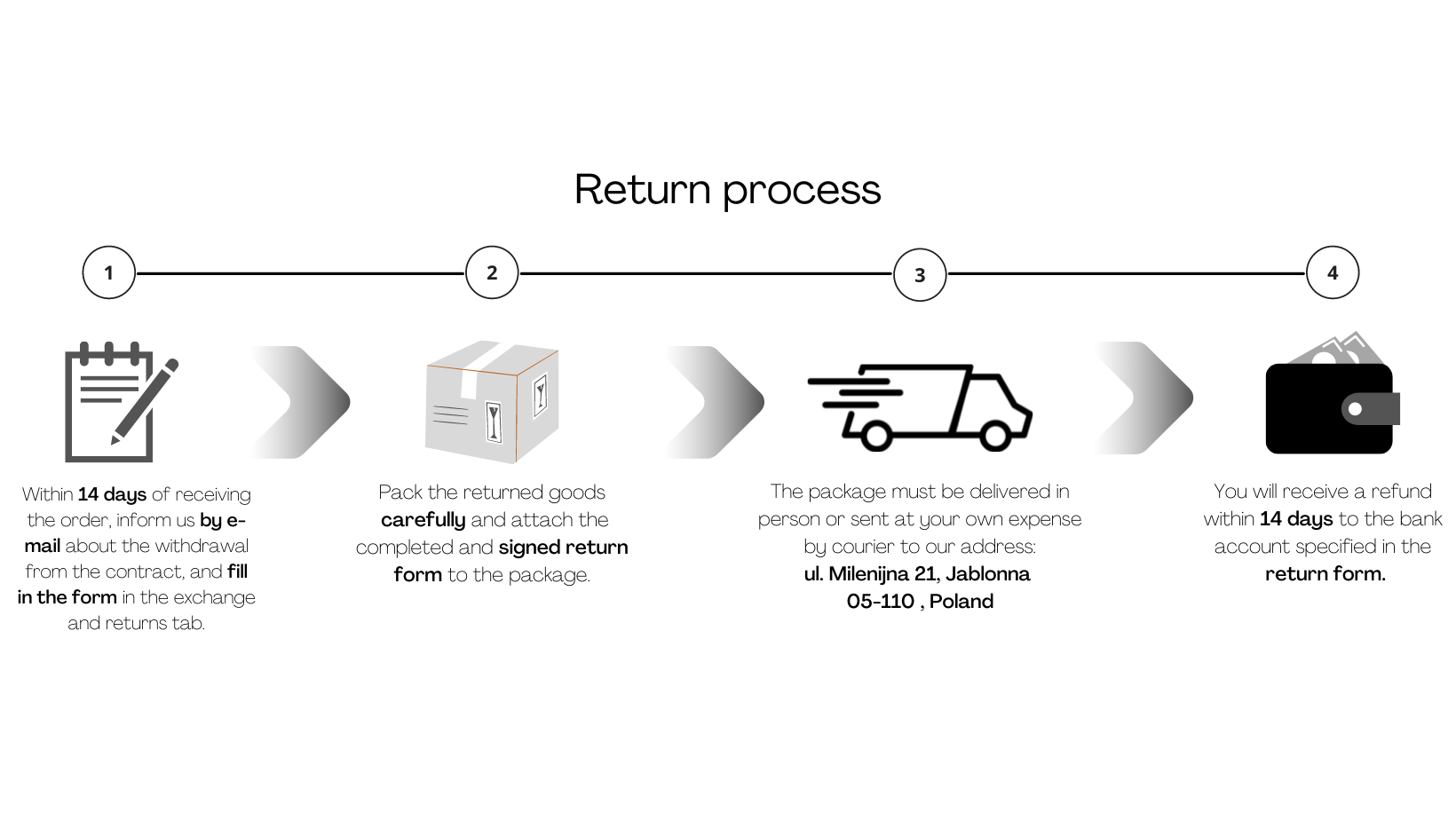 In the event of a product defect, you have the right to file a complaint.
Inform us by e-mail about your willingness to file a complaint.
Fill out formularz reklamacji, and then attach it to the package that is shipped.
Provide a brief description of the defect, circumstances (including date) of its occurrence.
We undertake to consider the complaint within 14 days of receiving the return shipment, if this is not possible, we will contact you.
After considering the complaint, we will contact you by e-mail and inform you about its resolution.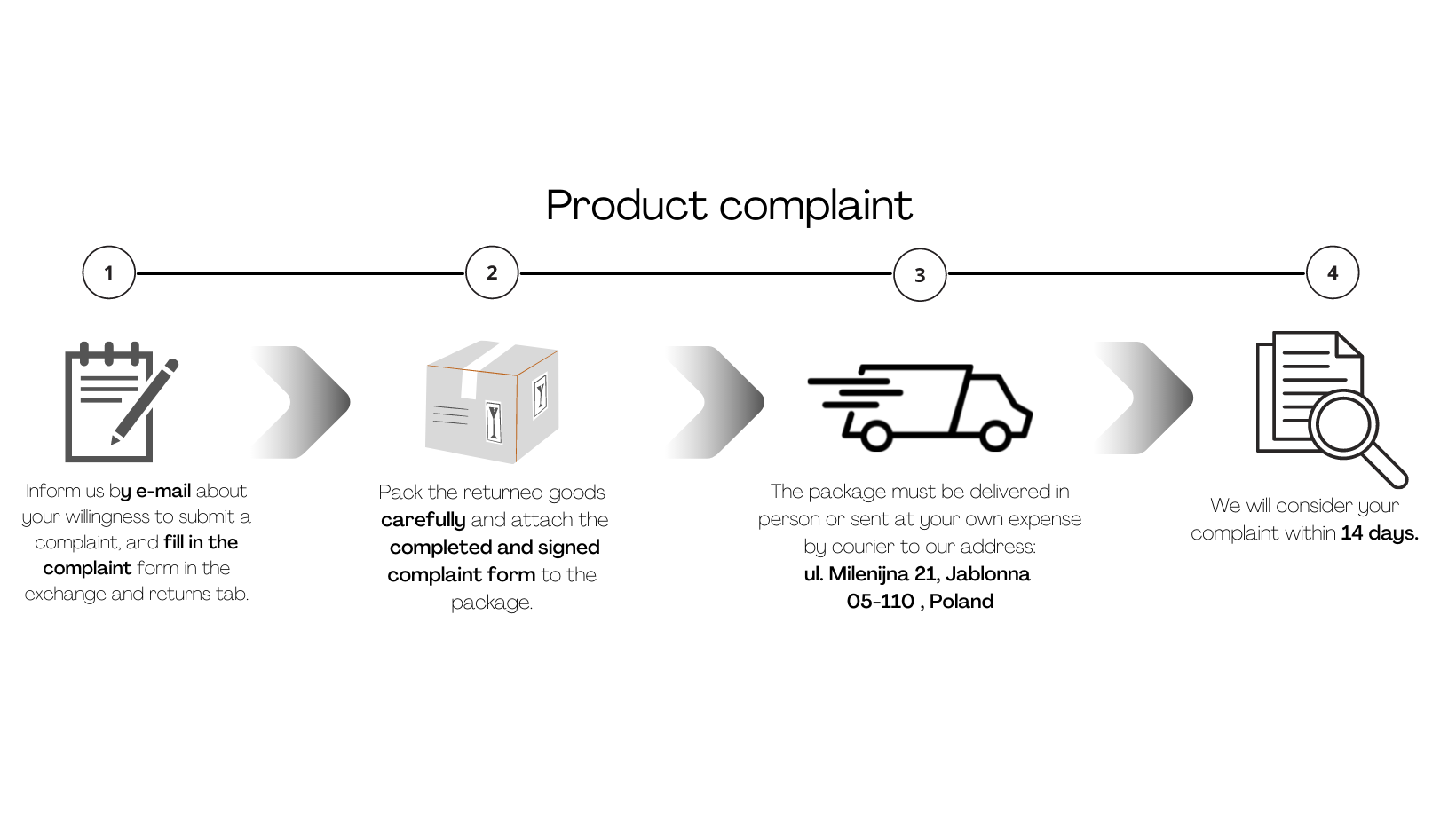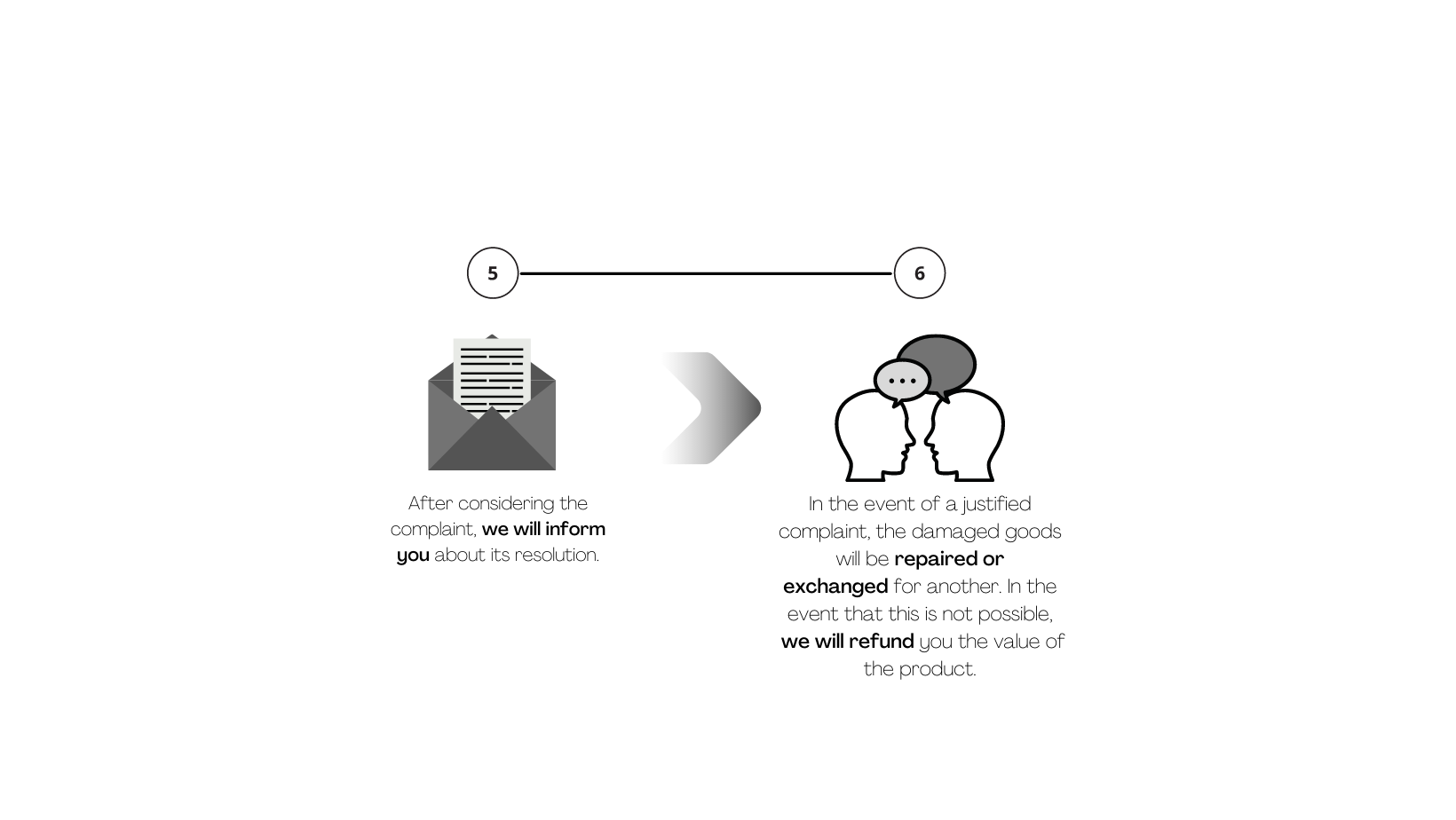 More information in Terms and conditions.